Blog
Blog
Solar PV Carport of low carbon retrofit clean energy
Time:2022-12-27 15:35:16View count:
Smart Solar PV Carport, using the perfect combination of solar photovoltaic photoelectric and carport, not only can carry out the realization of low-carbon new energy transformation, but also will not occupy excess land resources, beautiful shape, and a variety of environments can be complementary
With the development of the times, new energy sources are replacing traditional petrochemicals, and the process of electric energy is rapidly having a huge impact on the world's energy layout

At the same time, it also has a profound positive impact on the improvement of humanlife quality. New energy sources with photovoltaic power as the core are gradually improving and enhancing our quality of life by combining our previous lifestyles and electricity consumption devices. In this case, the electricity consumption mode of replacing traditional grid electricity with photovoltaic power generation, in all aspects of today's society.
These advanced models not only provide more convenient electricity consumption and energy consumption expansion models for existing industries, but also combine these new models to provide more convenient energy consumption.
These products can be well integrated into the living and industrial environment without taking up extra space, and achieve low cost and multi-dimensional urban low-carbon transformation.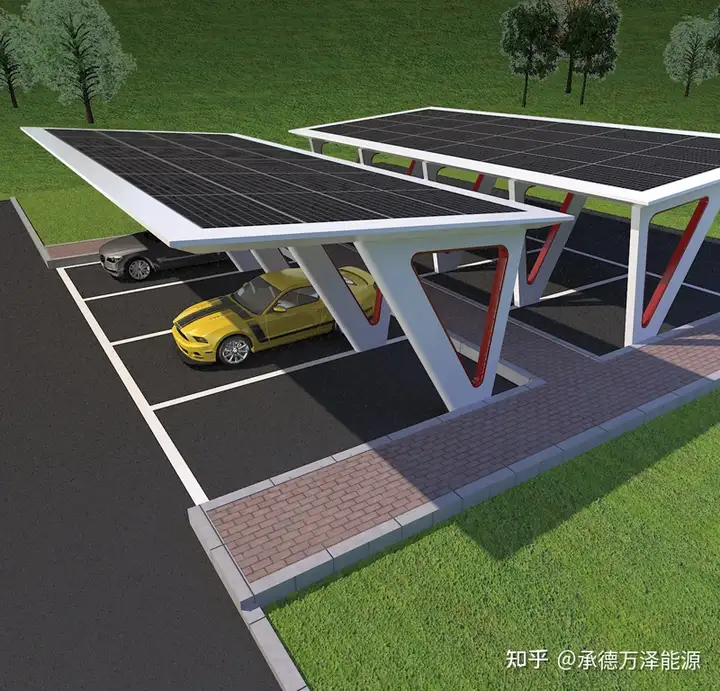 Smart Solar PV Carport is with unique architectural design, replacing traditional linear shapes with curved shapes.
The steel structure outdoor carport is equipped with Solar PV power generation roof, with new energy charging piles to achieve the self-sufficient cycle of the parking lot power station.
The overall steel frame structure provides a semi-enclosed roof design to ensure that the cars in the field are not affected by weather and climate and there is no need to set up additional moving channels.
There is no need to set up additional moving channels, which can effectively improve the utilization rate of the field.
The site utilization rate can be further assisted by the additional configuration (optional)
of sensing system devices to achieve large area and high density parking operations.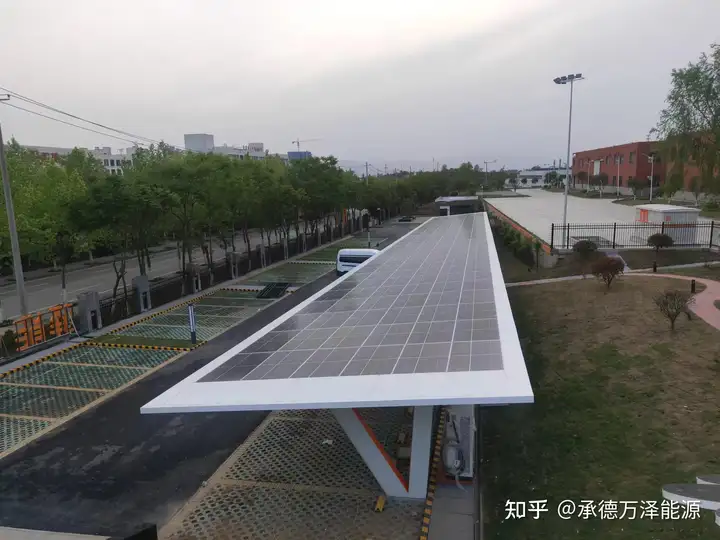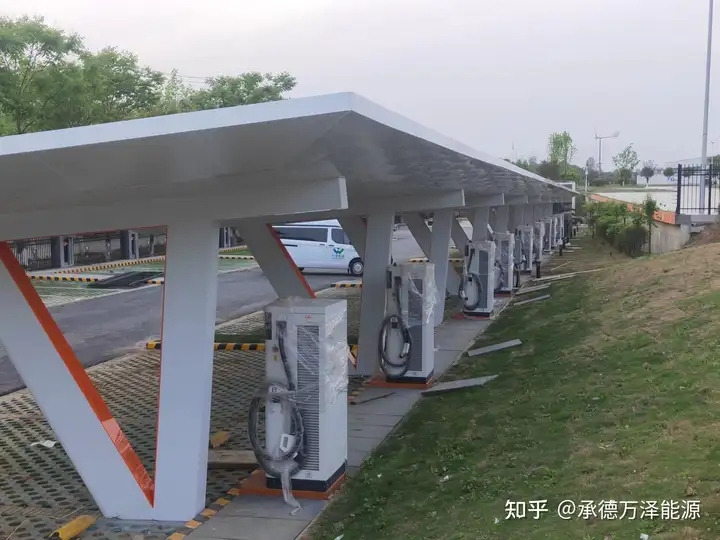 This product can be matched with new energy charging piles, Solar PV power generation is self-sufficient, no need to re-wire the network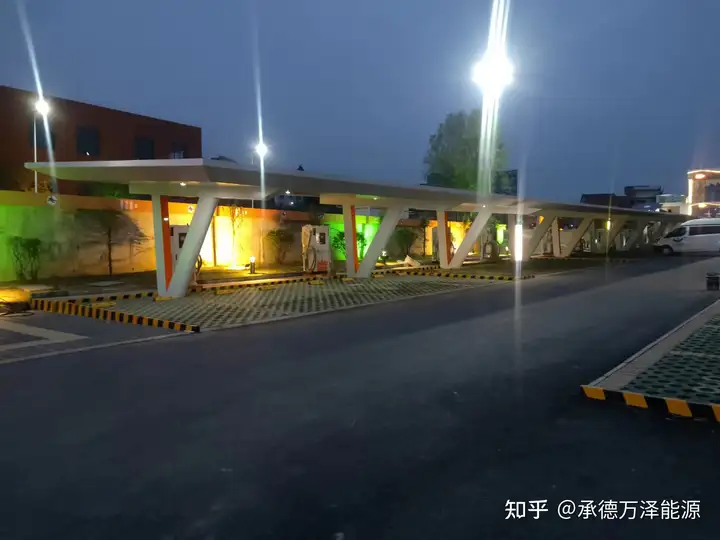 In addition to the new energy charging pile, the night lighting can also be customized according to the needs of different brightness and induction lights.
Large parking lots can also be equipped with intelligent control systems, intelligent display of parking space availability, intelligent charging, etc.
It is also possible to install security monitoring, multimedia audio and video, etc.
According to the demand, the direct use of Smart Solar PV Carport power generation, without separate wiring, simple installation, and no extra security risks.
---
————Wanze (Chengde) Energy & Technology Co., Ltd————
24-Hour-Service | Technical Support | Installation instructions | Patented quality | Extended warranty | Worry-free after-sales
Recommended Products:Solar PV Carport | Solar PV Flower | Solar PV Domestic Generation Energy Storage System